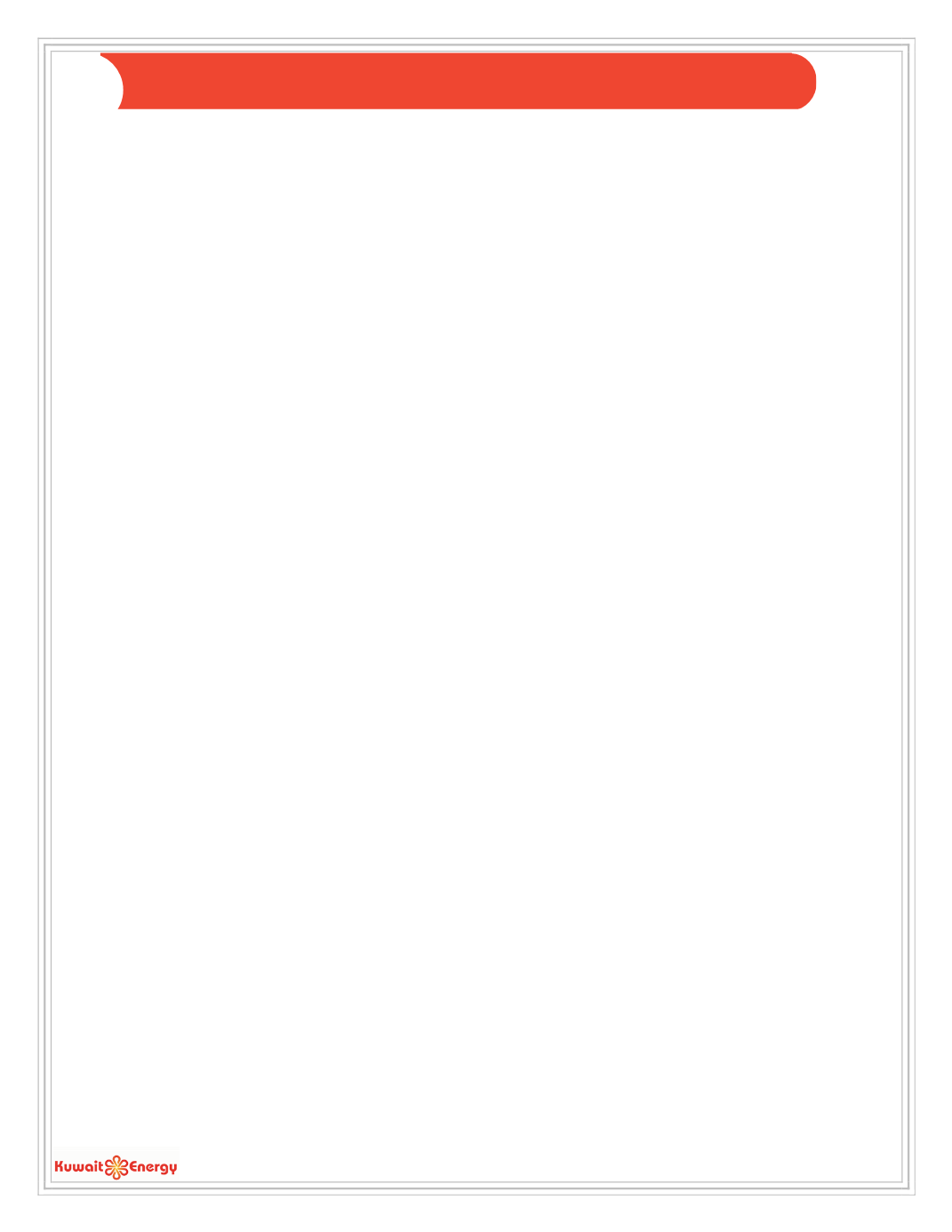 2
The numbers below are preliminary and unaudited (so are subject to material change upon further review) and
correspond to the year ending 31 December 2017.
2017 Financial Highlights
•
The Company closed the year with a
cash balance of US$64 million.
•
Net debt
for the Company at the end of 2017 was
US$344 million
.
•
Revenue
from business operations for the year was
US$200 million.
•
Trade receivables balance
as of year-end was
US$126 million
. The next Iraqi crude payment shipment due in
Q1 2018 of approximately 0.8 mmbbls will reduce this balance by an estimated US$50 million.
•
Operating costs
for 2017 are expected to be around
US$5/boe.
•
Cash capital expenditure
for the year was
US$82 million
– the majority of which related to the construction of
the Siba gas plant and Block 9 concession (both in Iraq).
Next Financial Update
The most recent financial report was issued at the end of December for the unaudited 9-month 2017 financials and
the
next financial report will be the audited Year-End 2017 accounts which are expected to be issued before the
end of April 2018.
The Company intends to have a
market call and webinar
to accompany the year-end results and
will be in contact with its various stakeholder groups with further details and information in the weeks prior to the
release of the year-end audited accounts.
F
INANCIAL
U
PDATE